Welcome to the Hybrid affiliate programme!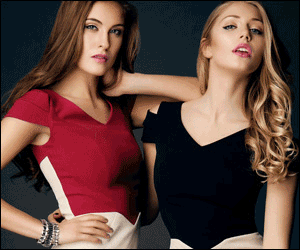 Hybrid
Hybrid, the global fashion brand, promising effortless sophistication and timeless designs. Driven by innovation and their commitment to new and exciting ideas, the brand boasts affordable and luxurious collections inspired by the contemporary market, selling to over 300 independent boutiques and major department stores including ASOS. The brand have just launched their affiliate programme exclusively on Affiliate Window under the management of etailPR.
Offering up to 10% CPA on orders and a 10% off all orders ongoing with code HELLOHB10 Promote HERE
Why promote Hybrid?
Up to 10% CPA on full price orders, 5% CPA on sale orders
Stocked in ASOS and over 300 independent boutiques
AOV value of over £115
Ongoing 10% off all orders, code HELLOHB10
Proudly managed by etailPR.
Contact sheila@etailpr.com and speak to etailPR about personal opportunities